FAQs & Entry conditions
Please read: The golden rules people have to abide by at Nottingham Craft Beer Festival...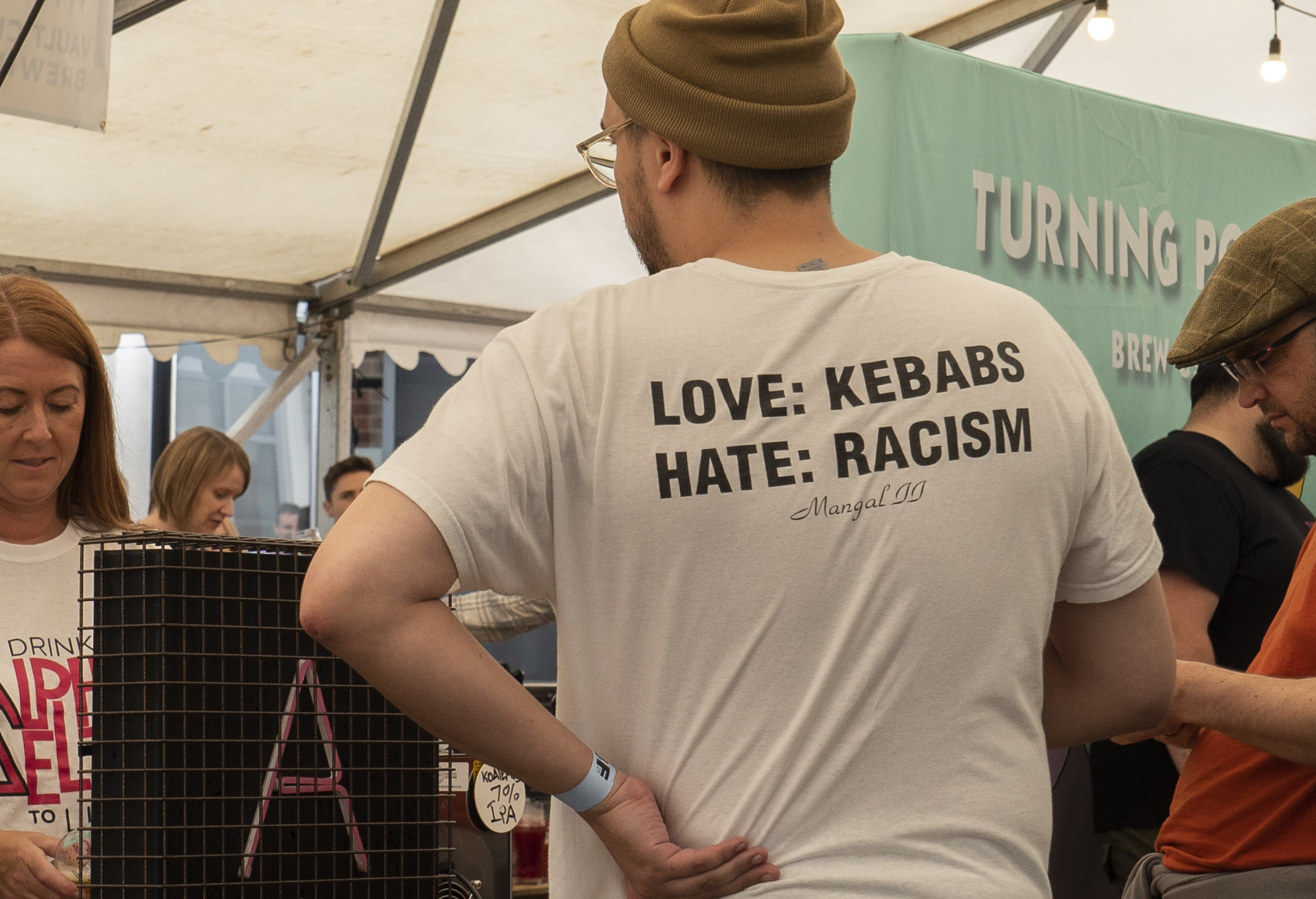 Entry to the event is with a valid ticket only. Your ticket buys you entry to the site, a souvenir festival glass (which you will drink out of at the event and then take home afterwards) and a programme. 


No one under the age of 18 is permitted on site during the event unless accompanied by a steward and by agreement.


Please note that we are operating a 100% search policy for this event, refusal to comply with the search procedure will result in entry to the event being refused.


Only small bags/handbags are permitted on site, we will not accept rucksacks larger than A4 or suitcases etc. There is no cloakroom facility available on site.


Nottingham Craft Beer Festival have a zero tolerance policy on illegal drugs, anyone found to be under the influence or in possession of illegal substances will be reported to the Police.


No weapons or pyrotechnics (knives, sharp implements or flares) will be permitted on site.


Nottingham Craft Beer Festival operates a strict Challenge 25 policy, you will be asked to show identification to our security team on entry. Accepted identification includes Passports, Driving Licenses, Identity Cards and PASS cards.


No food, bottles, cans or alcohol may be brought onto site, only food and drink purchased at the event may be consumed on site unless permission is given by the Event Organiser on proven medical grounds.


Nottingham Craft Beer Festival will not tolerate violence, aggression or criminal acts at the event. Anyone behaving in a criminal or anti-social manner will be removed from the site and the Police may be called.


We welcome all visitors to our festival as equals and seek to provide an inclusive environment. Comments or behaviour which discriminate, belittle or demean anyone attending the festival based on their gender, sexual orientation, race, religion, disability or social/economic status will not be tolerated. If anyone is subjected to or witnesses this sort of behaviour is asked to report it immediately to a member of staff or security. All reports will be treated in confidence.


The safety of our staff, contractors and customers is one of our highest priorities, anyone witnessed to be jeopardising the safety of themselves or others will be asked to leave the site immediately.


Admission to the event is at your own risk. Nottingham Craft Beer Festival / Craft Beer Nottingham Ltd will not be held liable for any loss or injury caused on our site if found to be due to your own negligence or that of any third party beyond our control.


There will be amplified music played at the event, please see medical staff or a member of the stewarding team if you require hearing protection.


As ticket holders you consent to being photographed, sound recorded and/or filmed within the event for publication without payment.


No animals (other than assistance dogs) are permitted on site.